carIeM metabolic testing program is curated to meet all the needs of the patient from Inborn Errors of Metabolism (IEMs) screening to management, supported by an expert team of Metabolic Genetic Experts having a combined experience of more than 40 years in the diagnosis and management of IEMs.
Metabolic tests are required to be done on different patients like neonates (newborn baby), children and adults for the identification of metabolic disorders.
carIeM metabolic testing program covers screening, diagnosis, consultation and management of inherited metabolic disorders or Inborn Errors of Metabolism (IEMs).
carIeM metabolic testing program has a multidisciplinary team of experts including Metabolic Geneticists, Metabolic Dietitian, and Genetic Counselors to aid you in diagnosis and management of Metabolic Disorders or IEMs.
Metabolic Disorders / Inborn Errors of Metabolism (IEMs) - Clinical Information
Incidence of metabolic disorders around the world is as high as 1:1350. In India 1 in every 1000 newborns suffer from IEMs. According to the various reports, out of about 27 million births in India annually, 3.5 lakh babies are born with Glucose-6-Phosphate Deficiency (G6PD), and 15000 are born with congenital hypothyroidism and many more with other metabolic disorders
Ref: National Neonatology Forum (NNF) Clinical Practice Guidelines on NBS
Metabolic testing includes advanced biochemical testing and Newborn screening (NBS).
Newborn Screening
Newborn Screening covers the most common 7 Inborn Errors of Metabolism or Metabolic Disorders which are most prevalent in India and are treatable along with hemoglobinopathies.
Newborn Screening (NBS) is done for newborn babies preferably within 3-7 days of birth.

Advance biochemical testing
Advance biochemical testing is done in newborns with signs and symptoms suggestive of metabolic disorders, critically ill child in NICU/ PICU settings and in chronic cases of known metabolic disorders.
These tests include advanced metabolic tests like GC-MS, disorder specific panels and molecular tests. Which are done as confirmatory or diagnostic tests for IEMs.
Metabolic testing (metabolic genetic testing) has the potential to identify the risk of certain metabolic conditions before the appearance of clinical symptoms and the majority of these conditions can be managed and are treatable.
Early identification of these disorders can lead to early management ensuring a healthy future for the baby.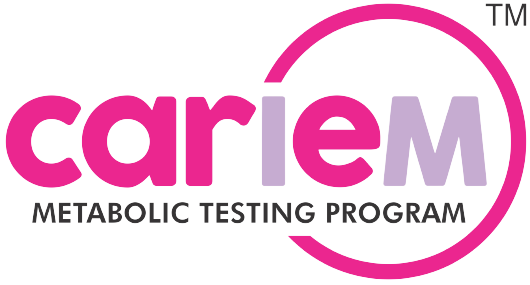 Newborn Screening Panel