Our Culture
Lilac Insights embraces and celebrates diversity
of thought
of practice, and
of being true and free.
Any employee who feels they no longer have to conform to a set notion of dressing, mannerisms, behaviour, or choice of partner, and can be who they are - we believe they feel supported, accepted, and not judged, and hence are the best version of themselves at work. What keeps them happy, translates into wins for us as well, for they come up with more ideas, contribute willingly, collaborate with ease, and build and add to the engine of our processes and interpersonal relationships.
Through our culture of celebrating diversity, we hope to influence society too as a whole, in our own small way. To employees who may have suffered bullying, ostracism, or trauma, we support through the offices of a counsellor who helps employees find inner peace and a way to deal with the history, and to function without letting that dictate their lives, decisions and relationships.
Consequently, we do not advertise roles by defining gender, or define a binary gender normative dress code. We celebrate preferred pronouns and self identified gender identity. We recognise same-sex partners as spouses if the employee recognizes them as such and provide them the same benefits as we do to heterosexual spouses.
We hold all employees to the professional standards of behaviour and have made the Prevention of Sexual Harassment policy gender-neutral.
Growth and evolution in the organisation are through merit of performance, exhibited potential, passion and display of learning agility. Our institution of culture is aided by the scaffolding of Our Values.
Hear from our team on Diversity, Equity and Inclusion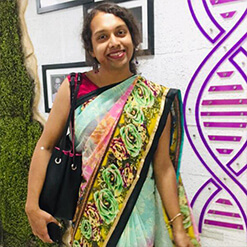 An all-inclusive workplace was always a dream, and finding a scientific one was a major challenge until I started working at Lilac Insights! The Gender sensitisation workshop (GSW) was supplementary to the belief of our directors that "Inclusivity is in the DNA of Lilac Insights." This made it easier to normalise Queer inclusion and experience a zero discriminatory work environment. I feel very comfortable and safe while I carry the true version of self to our Lilac Insights, every day.
Nishtha Nishant
Preferred pronouns: She/Her
Scientific Assistant
Microarray (CMA), Genomics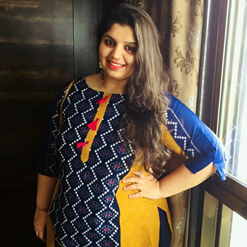 To this day, many queer professionals have locked away their skills, talents, and competencies in the closet of fear. Amidst this, I take pride in working with an organisation that values merits over sexual orientation and inclusivity over phobias. By welcoming every member of the LGBTQ2IA+ community, Lilac Insights has not only empowered them but also given us a chance to be a part of something that's greater than a workplace; it's a safe space.
A proud ally
Sonakshi Makwana
Preferred pronoun: She/her
Scientific Officer C
Next Generation Sequencing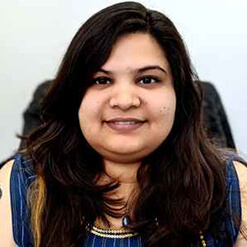 Lilac Insights is the right place for you if you either belong to or are a supporter of the LGBTQIA+ community. As a staunch ally myself, I was overjoyed when Lilac announced the Diversity and Inclusion policy. I, Pooja, as a proud ally will always have my home and heart open to any human being who wants to be true to themselves. No judgments. And I know, Lilac has its doors open as well.
A proud ally
Pooja R Rayasam
Preferred pronoun: She/her
Genetic Counselor